4-0….. 48 hours on

Sunderland beat Wycombe 4 – 0!!!
Not only did we win 4-0 on Saturday- we were absolutely brilliant. SAFCBlog got to thinking….. when did we last win a game by such a big margin? Having racked my brains and reminisced about beating the mags 3-0 three time's, 4 goals on a Monday night at Swansea in the rain. 
I then realised we won 5-0 a few weeks ago – but…. let's be honest Tranmere were absolutely shite? Having done a bit of research and on the basis that I'm not really bothered if anyone reads this – the sensible thing seemed to carry on writing?
They are all big games now, SAFCBlog wanted Parkinson, I like Parkinson, I'm obviously a bit scared of his assistant. 
SAFCBlog is built on positivity – there's no point not being? Do I think we will win the league – of course I do; but that's part of being a fan? The treatment of Parkinson early doors was embarrassing- I'm delighted he's at least getting a fair crack of the whip. 
I've not, (to date), managed a professional football team – but fucking hell…. 100% respect to our gaffer for rising above the vitriol that was aimed at him, when it must have been tempting to unchain Steve, (Mad Dog), Parkin to address the situation…….
SAFCBlog is prolific and the content has been described as OK, better than it was, a load of shite, not as good as Roker Report etc…. the internet is full of knobbers – thankfully @LadSunder is on hand to post some of the finest material you will ever see ….. see you for 🍺 at the Doncaster game sir.
https://twitter.com/LadSunder/status/1216475507895742465

FTM….
ALL ROADS LEAD TO MILTON KEYNES
https://youtu.be/LQiOA7euaYA

SAFCBlog
11 mins ago
RT @ShaunSAFCBLOG: NEW…..Coventry vs sunderland preview https://t.co/GRV5Z5EA5f…
Read More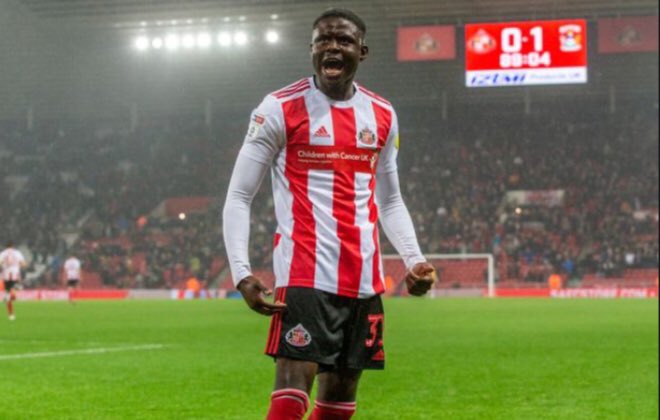 SAFCBlog
3 hours ago
RT @ShaunSAFCBLOG: HUGE GAME SUNDAY…..Coventry vs Sunderland preview : SAFC Blog – following Sunderland AFC …
Read More



SAFCBlog
4 hours ago
@YfrontFanzine @Dan_Simmonite Another shameless SAFCBlog hijack – but this fella all day long I'd say….
@PeteBrandon @Guymowbray @Yorktone @MickCordukes @johnbyrne2 @city_past…