Bury vs Sunderland, (not the), Match Review
There's every chance that when Bury fans celebrated promotion in May, one of the key fixtures they'd be looking out for would be Sunderland at home.
The demise of Bury was heartbreaking, It's clear mistakes were made, you don't get in that much of a mess without a degree of mismanagement and poor decisions,
an egotistical chairman with limited knowledge of football
, (oh???), was the final nail in the coffin. There's lots of stuff in life that is unfair and shouldn't happen, losing your football club is undoubtedly one of these. It's often cited how fantastic our support is, realistically every clubs support is equally fantastic,
the numbers change – but the formula stays the same.
The disparity in wealth in football is huge, there are lots of opinions on this, but it's reflective of
real life.
It's easy to say that a week of Pogba's wages could have saved Bury – of course it could, but then
M&S aren't obliged to bail out every corner shop that hits hard times
? Bury's demise was desperately sad – but it was no more Paul Pogba's fault than it was mine.
OK Jim….. lose the smile and let's try one more time, but with feeling"
Football is a tough business, I grew up in York, due to the proximity to Leeds, historically York City struggled to attract fans from the city, as so many support Leeds, (obviously a generalisation, but definitely a factor). So here's a thought, within 19 miles of Gigg Lane there is…. Man Utd, Man City,
Burnley
, Blackburn, Wigan,
Accrington
,
Rochdale
,
Bolton
, Oldham, Salford and Stockport. Ironically it's probably cheaper to watch Burnley, Blackburn and Wigan than say Rochdale or Oldham, as the lower down the pyramid you go,the higher the reliance on and relevance of gate receipts?
Not to be…Bury Vs Sunderland
Not Bury Vs Sunderland
Most SAFC fans would agree it's been mostly shite watching us this season, (and beyond), on a personal level, I was quite looking forward to….
A few early morning beers in Manchester
A decent pie
A ride on a tram
A kebab
The excitement of Live Sport, where anything can happen, whilst Grigg obviously wouldn't have contributed – we will never know?
I'm not for one minute making light of their plight, quite the opposite, imagine there being no more SAFC games? People talk of their sadness of leaving
Roker Park
, well just imagine that again but keep multiplying it. So whilst Boxing Day might not be whetting everyone's appetite, it could definitely be worse. Sadly Bury won't be the last such story. Bolton sailed very close to the wind. I don't know enough about the details or the politics of it, but from afar the media coverage led me to think that once it became clear that one of them was to go, it was never likely to be Bolton? I've not followed the story since they went out of business, but hopefully plans are afoot for Bury to rise again? Newport, Maidstone, Wimbledon, Halifax, Chester and Aldershot hopefully hint that it can be done?
As always SAFCBlog likes to finish with a bit of music highly relevant to the article. Songs about
goodbye
a plenty – but fucking hell, before you know it you're listening to James Blunt, Coldplay and Adele, nothing good could ever come of that? We'd all be feeling as
jolly as Prince Andrew when he is told the Queen wants a word with him….
So rather than saying goodbye to Bury, let's just say
they've faded away and will reinvent themselves in time……
FTM
SAFCBlog
26 mins ago Haven't slept since #totalfootball https://t.co/tTlPoocUKQ…
Read More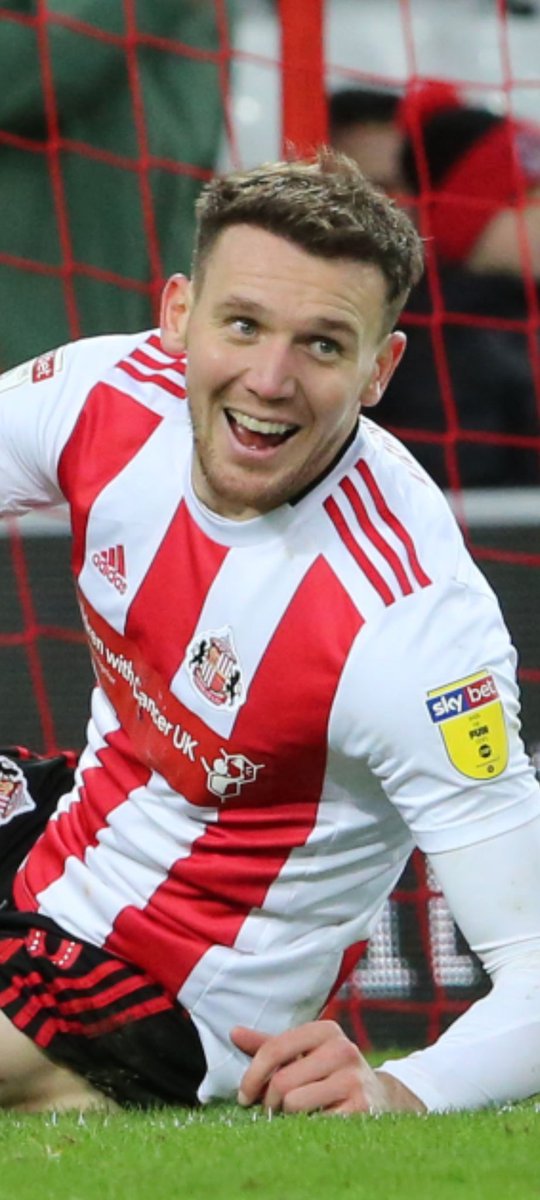 SAFCBlog
27 mins ago RT @ShaunSAFCBLOG: …
Read More
SAFCBlog
27 mins ago A DECENT STRIKER – WHO'S DELIGHTED TO HAVE SIGNED – SEEMS LIKE A TOP BLOKE ✅✅✅ …
Read More