Coventry v Sunderland
Welcome to the award winning(**), SAFCBlog Thought of the Day #14.
Somewhat bizarrely for a Thursday, it's still 3 sleeps til the Coventry v Sunderland. A glance at the division 3 table tells you everything you need to know about the magnitude of this game….
A genuine 6 pointer?
My normal approach to the weekends fixtures is, just do our job. As we approach the business end of the season, some games are just so important though…….A six pointer?? Too right it is, it's bonkers to think that after 90 minutes, we could be….
6 points behind Coventry
3 points behind Coventry
Level on points with Coventry
Coventry are a good side?
Coventry were pretty average at the SOL, they definitely looked to lack the pace that they destroyed us with at the end of last season? Obviously a sample size of 90 minutes from November is not reflective of how they've played this season? To have not lost at home, when they never actually play at home is nothing short of miraculous?
Huge credit must go to Mark Robbins, I don't know the politics of the Ricoh Arena fallout, but it's safe to say it's not a totally harmonious set up at present? Fair dos to Robbins, as I'm sure he's probably had plenty of decent offers to jump ship?
All roads lead to, errr…….. Birmingham
As aforementioned they play in Birmingham; Birmingham is a great place for a drink – sadly a noon kick off on a Sunday scuppers any such enjoyment.
I mentioned yesterday that the FA haven't been arsed to reply to my, (constructive), letter about the Fleetwood cheating through the instructions to the ball boys at their home games. Further to this…. it's 200 miles from Sunderland to Birmingham, obviously you don't have to drive – but the first train will get you there for the 2nd half – just ridiculous…..people's game my arse?
Last season Coventry averaged about 12.5k, this season it's about half of that. We know from cup games that sometimes a smaller crowd of the hardcore is more beneficial than a bigger crowd of less passionate folk?
As with the rest of this league, playing us represents the biggest game of the season for most teams, (hopefully most will have read enough of my articles to know that this is not arrogance, it's simply a fact?).
It was pretty hairy outside the Ricoh last season, not helped by what has been described on other media platforms, as completely random and inept policing? It would be folly and completely inaccurate to suggest the constabulary were more interested in filming folk rather than intervening – that's categorically not the opinion of SAFCBlog. I wouldn't expect any similar problems on Sunday, as there will be a small crowd and a huge police presence.
Tough to get there?
Coventry v Sunderland last season – we took just short of 6'000 to a Saturday lunchtime kick off that was on TV.
Sunderland Fantastic support?
As of yesterday lunchtime only 200 of our allocation of 3190 remained unsold. Another tremendous effort by all concerned. I'm sure thousands more will be watching in the homes and pubs of Sunderland – we're all in this together. Huge game…..
SAFCBlog predicts…… Coventry 0 Sunderland 3
FTM
Early kick off means I won't enjoy the bright lights of a Birmingham on this particular visit. Historically the music scene from the city has had some hugely positive impacts on the industry. Dole Celebratists UB40, weren't my favourite band, but how about this for a fucking tune………

SAFCBlog
2 hours ago
RT @ShaunSAFCBLOG: NEW…..Coventry vs sunderland preview https://t.co/GRV5Z5EA5f…
Read More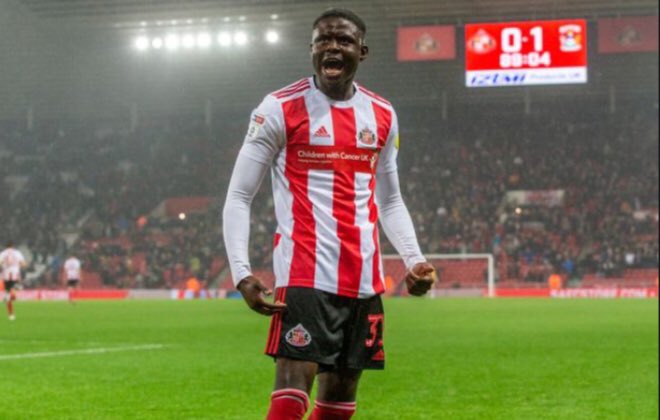 SAFCBlog
4 hours ago
RT @ShaunSAFCBLOG: HUGE GAME SUNDAY…..Coventry vs Sunderland preview : SAFC Blog – following Sunderland AFC …
Read More



SAFCBlog
5 hours ago
@YfrontFanzine @Dan_Simmonite Another shameless SAFCBlog hijack – but this fella all day long I'd say….
@PeteBrandon @Guymowbray @Yorktone @MickCordukes @johnbyrne2 @city_past…