Norwich Away – Decent Sunderland games revisited
We've already looked at the wonderful conclusion to this season with the reviews of the wins over Chelsea and Everton. In this post we look back at great 3 – 0 away win at Norwich.
No new communications to report as received by the blog. We would really like to hear any comments you have, you can email to the media team by clicking this link safcblog1@gmail.com.
SAFCBlog are having well earned break for a bit in sunnier climes. Andy has very kindly offered to cover the South Shields Match, just need someone to do the home friendly against Heerenveen ~ it's a pretty low bar…. just take some high quality photos and write some cutting edge journalistic content.
Norwich is quite nice once you get there, sadly getting there takes an absolute age. BT sport had kindly rearranged the game for an early kick off ~ so 6am departure it was. Plans are afoot to do some kind of "beer World Cup feature for the blog". It's a minefield, days like Norwich require careful preparation……. "Breakfast beers are an acquired taste; drinking Peroni or Sagres is doable? Although throw in a Verdett, Krombacher or Brooklyn at 6am and the day could be ruined before it's even begun?"
As well as being a nice place, there's quite a few famous folk from Norwich……
Massive game….
Words
Played well / took lead at a great time / Norwich shit / 3~0 win
Pictures
Great day. Norwich is miles from anywhere though, even their local rivals are 41 miles away?
Video …..
Ipswich are their rivals: what better excuse to see Marcelo Bielsa trying to say Ipswich
FTM

SAFCBlog
1 hour ago
JUST POPPED UP ON TWITTER THAT THIS WAS 4 YEARS AGO!!!!! @GoldieFTM @steveovo3 @stevew_pfc @bet4bettor @OuthwaiteG85 @Yorktone @YfrontFanzine https://t.co/hmbiVPR0Ui…
Read More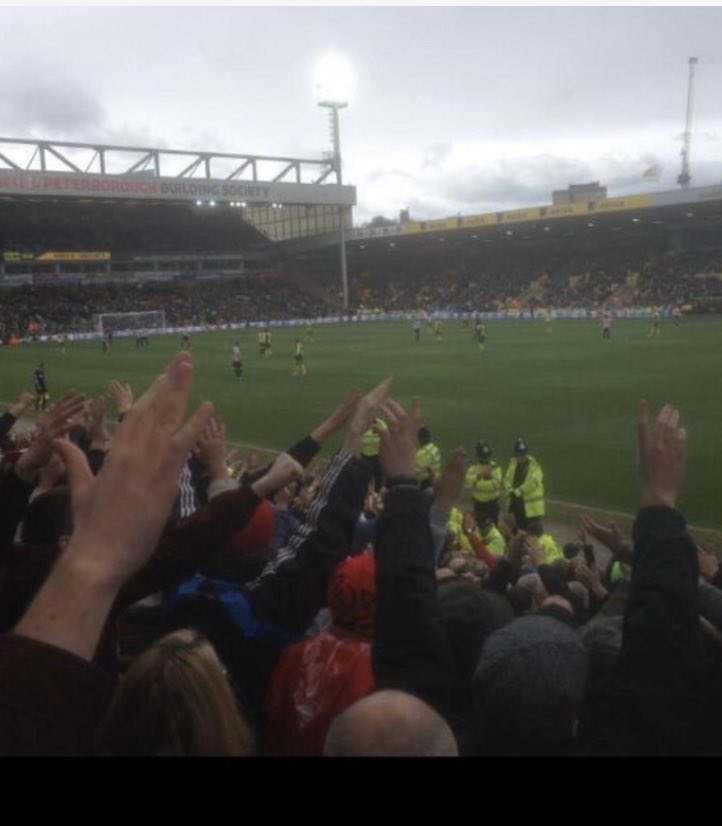 SAFCBlog
4 hours ago
Possibly last knock of the Spring…. Summer? Ganton awesome as always, nowhere better to be a member…. @GantonGC https://t.co/GqJTgUYFiv…
Read More

SAFCBlog
6 hours ago
RT @bet4bettor: Non-triers in horse racing #horseracing …
Read More