Off, off, off, off…….It's Off
A real shame, but not unexpected? SAFCBlog was on the verge of securing Clare Balding for the afternoon, (her rider makes the Rolling Stones look like Jedward!?). Hard to imagine a rescheduling of said event….. football will be back, and although it breaks my heart; Alfred won't make next April….
Disappointing once again, but no surprise and the only option. Steve has kindly agreed to rearrange. Thanks and apologies in equal measure to the 2 people who contributed 3 cutting edge questions….rest assured SAFCBlog will be quizzing SP on the high end topics suggested by an idiot with a beard from York and an Oil Baron from Aberdeen.
That's OK though, we'll be absolutely fine, I promise we'll be fine….
FTM
SAFCBlog – Unsocial Social Isolation Lockdown Media
SAFCBlog has never, (as yet), had a decent hairstyle…. but fucking hell – imagine what we're all going to look like in 4 or 5 months?


SAFCBlog
2 hours ago
@SunderlandAFC My memento of the day…. https://t.co/ULU8Xx2juP…
Read More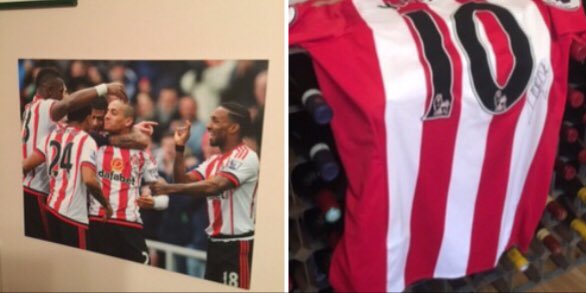 SAFCBlog
2 hours ago
off, Off, OFf, OFF…… IT'S OFF! @GoldieFTM @stevew_pfc @jonstokoe @Charlie65600364 @steveovo3 @YfrontFanzine @SunderlandEcho @Yorktone @sunderlandafc11 @bet4bettor @LadSunder @straydog73 @OuthwaiteG85…
Read More



SAFCBlog
2 hours ago
off, Off, OFf, OFF…… IT'S OFF! …