I Dreamed A Dream
NEFLIX SERIES 2 / EPISODE 6 / TAKE 2….bit of a weird start to episode 6, but religion not my bag. 
COV-ID 4/5
After the draw at Wembley, we took 7 points from 9, then welcomed a Coventry side who hadn't won away all season….. it was just a horrible day, hapless defending, their shit house fans, just a shite day. But……still in our hands…
Football = Real Life…..
I'm of an age where mental health is a huge consideration….. hearing from Flanagan and Baldwin worries me, it is a good job playing football – but it's real life.
A face for radio……
Next up for Netflix boys was Fleetwood Away. I'm of an age that seeing myself on TV shouldn't be exciting….. but it is…..
NEXT UP, PORTSMOUTH AT HOME…..
The save from Honeyman was amazing
The goal from The King was stunning
Ozturk sending off was a terrible decision
1-0 leaves it in the balance….. I always enjoy going to the football, but….. Portsmouth at 7.45pm on a Thursday night was a challenge? Pretty much a 2 day trip. Portsmouth don't get particularly big crowds – but the atmosphere was amazing …. if they'd have got 1 in the first half, they'd have got 4? 
Lifelong SAFC fan Grant Leadbitter played the 96 minutes, the day after the loss of his mother. There may be a reason this wasn't covered on Netflix…. but Grant….. amazing pal, just amazing💜⚽️
Charlton…….
We all know how it ended….. losing in the 94th minute was heartbreaking. We were gifted the lead, we were then poor, we didn't look like winning and didn't deserve to win. 295 days after beating Charlton 2-1 in stoppage time…. perfect symmetry was achieved; no complaints.
So no happy ending then???
Sadly not…… Stewart Donald said in Episode 4, "if we don't go up, the club is going to cost £25 million to run in league 1 next year….."
Game of opinions as always…… Parachute monies spent, £10 million owing….. I've no idea where we go from here…. but it's a worry? I don't doubt that Stewart Dreamed a Dream…. it was my first season without dad… I'd convinced myself we'd go up and that it was in the script…..
Ultimately it's a TV programme and opinions will be divided, for what it's worth here's my thoughts on the main characters…
STEWART DONALD…. I'd be happy for him to feed my cat and put my bins out when I was on holiday.
CHARLIE METHVEN…. Not for me, if he told me it was raining I'd look out of the window.
JACK ROSS….. A good man, I'd go on holiday with him
TONY DAVISON…. For me, herein lies the value. Met him a few times and he came across well. He's smart, intelligent, experienced and undoubtedly had the skills set to be Chief Executive. I don't know, but I reckon he wasn't allowed to do the job he was brought in to do? I'd love to hear his account of the owners
The Objective Verdict………
Well here's the thing…… there's good in everyone. I'm qualified to do my job, I still don't always do it well, there's lots of other roles I couldn't begin to consider doing. Being the wrong person for a role, doesn't always make them bad….. Eastleigh isn't Sunderland and Sunderland isn't Eastleigh. As always, time will tell… for me, I just don't get that some of the richest people in the world fly in to watch us play Wimbledon, make the right noises, stump up £10 million….. then walk away – but as I say, I don't have the skills to run a football club….
We are in very strange times. I worry greatly about our great club, July 31 2020 could well serve to be a huge date, but time will tell?

SAFCBlog
1 hour ago
I dreamed a dream…… @MatthewRodenby @GoldieFTM @old_punky @Sunder_LAD @sunderlandafc11 @1879SAFC @UndrTheCosh @christoph_21 @CWaters_SAFC @stevew_pfc @OuthwaiteG85 @halftimepiesite @SoccerSartorial @ALS_Fanzine @RokerReport @geoffclphm @mynameisged https://t.co/glD6ZJ3obr…
Read More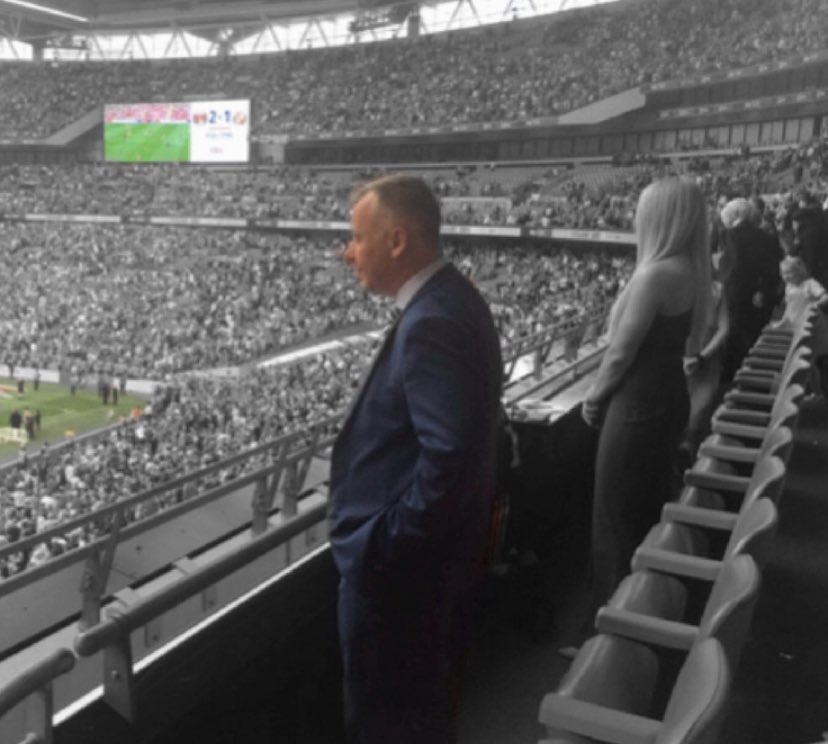 SAFCBlog
18 hours ago
@old_punky Maid…
Read More



SAFCBlog
21 hours ago
@old_punky Toffee apple…