Man Utd 0 Sunderland 1
03.05.2014 – Man United 0 Sunderland 1
We were due to be at Rotherham today, whether you are in the, there to celebrate promotion or the there to contemplate another year in L1 camp, it would be nice to be there. Whilst we may be getting used to playing Gillingham, Shrewsbury, Burton, Doncaster etc – on this day 6 years ago we headed to Old Trafford.
The Great Escape
I've written loads about this lately, but it really was remarkable. After getting dicked 5-1 on TV by Spurs and with our 3 remaining aways being, Man City, Chelsea and Man Utd, this was the table…..
4 weeks later and after heroic performances at Man City and Chelsea, followed by the hammering of Cardiff, we are in with a chance. Whilst United were still recovering from having Moyes as a manager, they are no mugs, especially at home
Manchester United FC
I wouldn't for one moment suggest we are rivals of United….Liverpool are, Man City are, Leeds think they are, Arsenal were under Wenger….. Football is a game of opinions and I always try and be honest, Man Utd are a completely different animal. It's only when you go to Old Trafford that this hits home, if City, Liverpool are Euro Disney, United is Disney? There's current 19 professional clubs in England with the suffix United, but when the term United is used in football – everyone knows who is being referred to?
Renewed Optimism
Despite not winning at United in 31 years, (penalty shoot out aside), and Giggs desperately trying to prove he was the man for the job full time, SAFCBlog was quietly confident. Yes, United would want revenge for the worst penalty shoot out ever, but I really fancied us. 
Gus always had a plan, we were prone to a hammering, but at least he approached each game on its merits. He'd taught the likes of Cattermole to play the passing game….
The 90 Minutes – Man Utd 0 Sunderland 1
We've all had our fair share of misery watching Sunderland. However you want to say it…… the win at Old Trafford was a beautiful day. Everything came together, we outplayed, outpassed & outfought United in their own backyard….
We all have our favourite memories of SAFC, this is definitely one of mine…..
A day in the sunshine in Manchester with some great people 
The most perfect performance
The 20 minutes in the ground after the game
A feeling of euphoria that only football can bring
We'd actually gone and done it
Just a Perfect Day, I'm Glad I Spent it With You…..
Indeed it was, and whilst the perfect song to finish would be that beauty from Lou Reed…. whilst it's 6 years today sine that Perfect Day in Salford, 31 years yesterday the best album of a generation was released…..
STAY HOME – SAVE LIVES – FTM


SAFCBlog
49 mins ago
On This Day 6 Years Ago NEVER FUSSED FOR RETWEETS – BUT PLEASE SHARE THIS BEAUTIFUL MEMORY TO THE SAFC FAMILY https://t.co/yUo90aQ0EJ…
Read More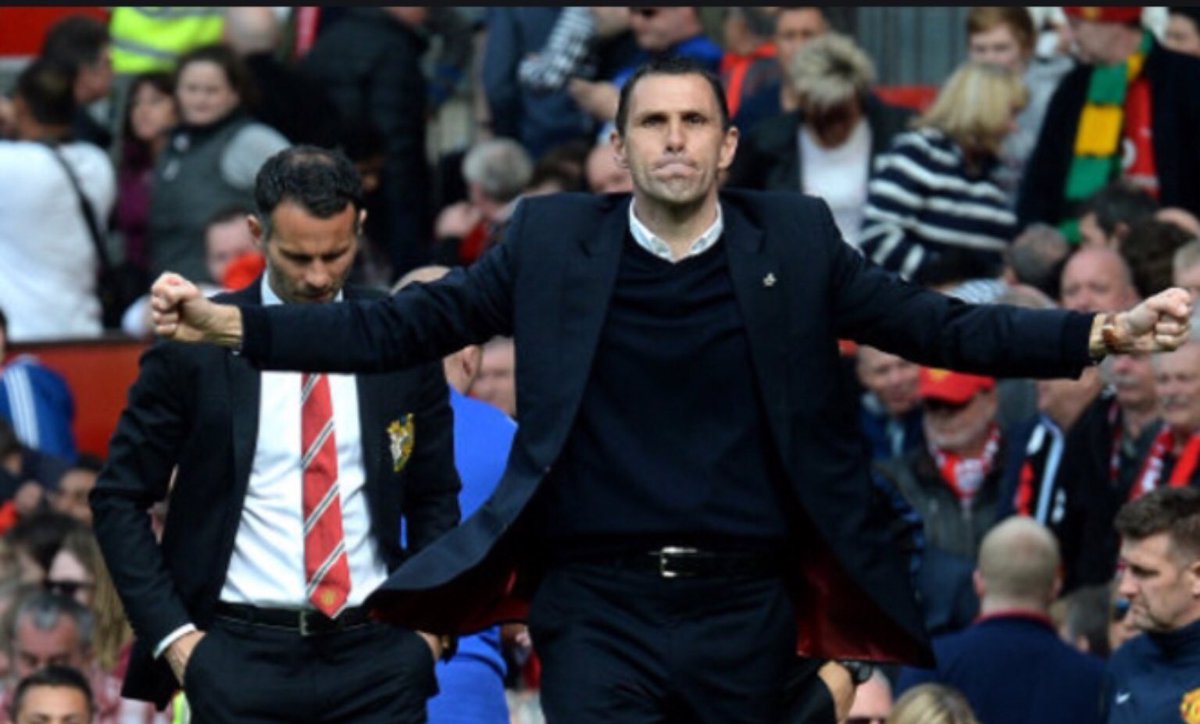 SAFCBlog
52 mins ago
@Kate88Smith @ManUtd Agree 100%
…
Read More



SAFCBlog
53 mins ago
TODAYS NEW ARTICLE – ENJOY…..On This Day 6 Years Ago @Charlie65600364 @Awaydays23 @ALS_Fanzine @RokerReport @MatthewRodenby @Phil__Smith @Evs_Dubai @Dean_Matthews_ @YfrontFanzine @Yorktone @HappyWanderer55 @halftimepiesite @SoccerSartorial @UndrTheCosh https://t.co/q1pmN4YmRn…
Read More