Paint A Vulgar Picture
Unsocial Social Media…….
So….. 53 weeks ago on the way to watch SAFC play Walsall, I was persuaded to buy the domain www.safcblog.com…..
I ain't no media whore……
I enjoy writing the blog, if people enjoy reading it that's all good. It's been a real therapeutic process for me…… whilst it's not a numbers game, it's really kicked on the last 3 months…. 200'000 visits, which according to my inbox offers opportunity to make a few quid?
In short – it's not what I'm here for……not adverse to promoting quality stuff for the right reasons….
York City FC & Yfront………
I love SAFC, but my hometown is York, before heading to University in Wonderland in 1990 – I followed York everywhere. Loads of my pals are York fans…..lots of Social Media isn't great…. some of it is great.
I wouldn't dream of commenting on how anyone else feels… but I'm delighted to be open and transparent that I've been through the mill with my mental health the last few years – some people get it, some don't.
@YfrontFanzine podcast……
I genuinely could not give a shit about follows, likes, shares etc…… even if we weren't all sat at home all day every day, if you like footie beyond 3pm til 4.55pm, you should listen to this……,
I published new episode:Mar 29, 2020 14:01, please check it out.

Issue 1 of The Y Front Fanzine Podcast #ycfc https://t.co/WN442JqPlv

— Y Front (@YfrontFanzine) March 29, 2020
Football is brilliant…….
The 90 minutes is decent…… but fucking hell, I'm missing so, so much more… I really am..
FTM


SAFCBlog
2 hours ago
Paint a Vulgar Picture……. @GoldieFTM @CWaters_SAFC @stevew_pfc @Charlie65600364 @s_shots3 @jeffred3098 @SpeakSAFC @sunderlandafc11 @Yorktone @YfrontFanzine @TheFalseLibero @DerwentRedsYO10 @janey1000 @LadSunder @1879SAFC @RokerReport @ycfcst https://t.co/yM8x3s0mR1…
Read More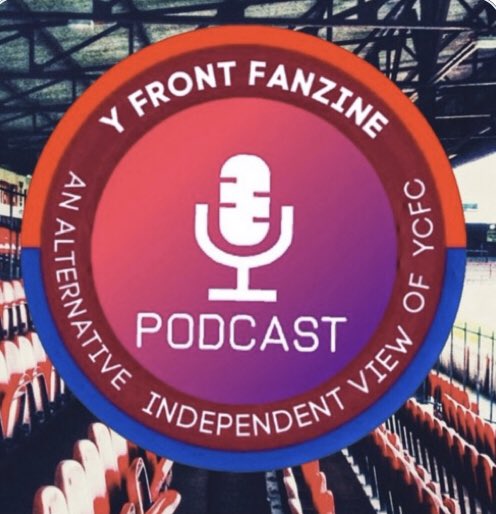 SAFCBlog
2 hours ago
Paint a Vulgar Picture……. …
Read More



SAFCBlog
5 hours ago
RT @Yorktone: Have a listen to this #ycfc types. Really good stories, nicely presented and perfect company on the day's permitted jog aroun……