Something good is going to happen?
Miserable league 1 jobbers…….

Another dog walk, another fantastic thought, another TOTD #10….. what a time to alive?
We are in League 1, that's pretty depressing. In fact the last 12 years have been pretty depressing, it's bonkers to think we have a generation of fans who have had mostly abject misery watching sunderland?
Of course it not all been doom and gloom…. bossing those lousy bastards up the road has been class, great escapes have been exciting. The joy of that 0-0 at the Emirates to survive or the 0-0 at Portsmouth were brilliant and can never be taken away from us. But let's not kid ourselves, it's a fucking low bar, it's been shite for a long time?
Don't get carried away!

Absolute fucking nonsense, what's the point of investing time, money and emotion into a team if you're not going to get carried away? I bought into DiCanio being the Messiah, only for him to turn out to be as mad as a cut snake! I got excited when we won at Burton in Coleman's 1st away game, only for it to turn out that Coleman made Jade Goody look like Einstein. 
The thing is…..we might, (just might), have found the right man for the job……
Happy days?
League 1 is shite, but we deserve to be in League 1. As aforementioned excitement has been at a premium for almost a generation? 
Yes it's League 1, but we might just win this league. No big deal? Bollocks….. it's a fucking massive deal.
I travel all over the country watching SAFC, and whilst all SAFC fans are equal -I see the same faces week in week out. I've no idea of anything about these people other than they love sunderland, and I'm talking Gillingham, Southend, Portsmouth, Albufeira pre season….. these are not local derbies?
It's only league 1?
Phil Parkinson and that lunatic Steve Parkin have done a tremendous job…..
I've been vocal already about the vitriol and lack of respect shown to PP early doors, but as I always say never look back?
There's a chance that Phil has better things to do than read a shite blog…. but, "Phil, we've achieved nothing yet, but we might just. I've said for years that someone would get it right up here. It might just be you? It's outrageous how much we have been turned around? Sounds a bit Keegan….. but I would love it if we can do this? Lots of big games – but we can do this pal".
As aforementioned, I know nothing really, but the lads at the Chronicle and Echo get paid big bucks for writing shite, at least I do it for nowt?
We shouldn't be in League 1 anyway?
Yadda, yadda ……. we are in L1. Whilst taking the piss at Sid James Park and staying up was exciting – we have a chance this season to really achieve something?
It's really not been very good for a very long time? Bizarrely lots of folk bought into the idea that a short armed insurance salesman who bought the club with the clubs money, (allegedly), was going to make us all happy? SAFCBlog wasn't on that page.
it's the sunderland way, it's the hope that hurts, the jobs fucked sam……..
Only small steps….. but it just feels like it might be changing? But what do I know??
I've just got a feeling that……something good is going to happen?
https://youtu.be/Y1h_FcW2pIM
FROYBAWB

SAFCBlog
8 mins ago
RT @ShaunSAFCBLOG: NEW…..Coventry vs sunderland preview https://t.co/GRV5Z5EA5f…
Read More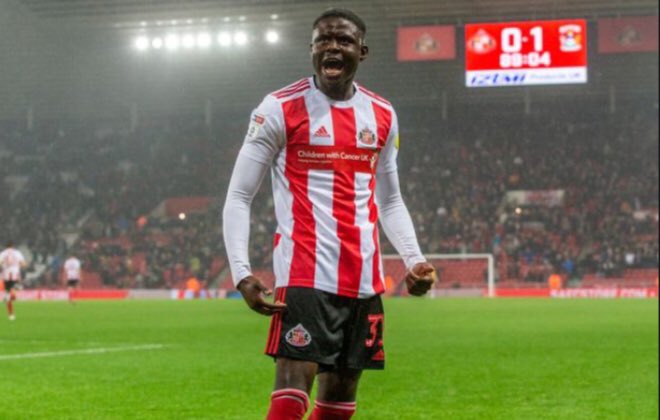 SAFCBlog
3 hours ago
RT @ShaunSAFCBLOG: HUGE GAME SUNDAY…..Coventry vs Sunderland preview : SAFC Blog – following Sunderland AFC …
Read More



SAFCBlog
3 hours ago
@YfrontFanzine @Dan_Simmonite Another shameless SAFCBlog hijack – but this fella all day long I'd say….
@PeteBrandon @Guymowbray @Yorktone @MickCordukes @johnbyrne2 @city_past…