Sunderland 1 Blackpool 1
There has been lots of comment on the bigger picture at SAFC in my last few offerings; in short…… I'm not a fan of sacking our manager whom we recently appointed in place of another manager who we sacked without a Plan B. 
Both our manager, and their manager, (who we also sacked after a few months), are proven at this level. It is apparent most people want our current manager sacked, which will enable us to appoint someone else who we can then sack at the end of the season …..how about we just give him a chance eh?
About 6 months ago I stopped commenting on SD and CM, as I was convinced they were not good for the club, and I was becoming repetitive. 
In a similar vein, I'm going to stop commenting on the managerial situation, I think PP should be given time, I also think he's done the right thing with McGeady – I'm clearly in a minority, but I can live with that.
Yesterday was the first home game I've missed in ages, but thankfully a couple of pals were on offer to take the usual high quality photos. 
The journey north looked pretty straightforward, with the sun shining on the Tory Strongholds of Redcar, Middlesbrough South and Stockton…..
steady journey to the Stadium of Light
Middlesbrough….
…….Middle England?
Lovely day for a game of football
As another glorious year of football at the SOL limps to a close, excitement within the stadium is at absolute fever pitch,
'the atmosphere is electric in the build up to kick off…."
30'595???
There's more chance of Anna Friel asking me out! (safcblog1@gmail.com Anna), than there being over 30'000 in the ground?
Half Time – Sunderland 1 Blackpool 1
Half time 1-1, two decent goals, we are the better team
Full time 1-1, we gave it a good go. Once Dobson was sent off the game drifted, especially given Grigg was our outlet / chance of a counter attack, (not alone in being poor, but what does he offer to the team?)
I watched the game on SAFCSee, which was a new experience for me – bizarrely I probably ended up watching the game more intently than if I'd been there, (no distractions and the lack of a match commentary). Forgetting that the jury is not out on Parkinson, and whilst it won't please a lot of our fans, we played pretty well yesterday,
Our tempo / intensity was much better than it has been
We deserved to win the game
Full marks to Wyke, but we are hopelessly short of attacking options, (Gooch should be back next game)
I'm convinced that we are not fit as a team. We lack athleticism, we just don't look fit. Naturally those returning from injury will always take a little time to adapt – but next time you're watching a game, look around the team on 65/70 minutes and see how many of our players look absolutely dead on their feet. Looking at the physicality of Parkinson's Bradford and Bolton teams, I suspect he knows it – credit to him for not hanging them out to dry. Professional footballers should not be blowing out of their arses on 65 minutes? Maguire looked like his was going to be sick!
Forgetting the wave of negativity surrounding the club, taken in isolation – yesterday's performance was as good as it was going to be given the players at our disposal, (game of opinions as always)
Last game before Christmas yesterday, obviously SAFCBlog will be posting before then, but enjoy the festivities and look out for that fat man in Red and white…..
Yo, ho, ho…..
FTM
SAFCBlog
50 mins ago
Haven't slept since #totalfootball https://t.co/tTlPoocUKQ…
Read More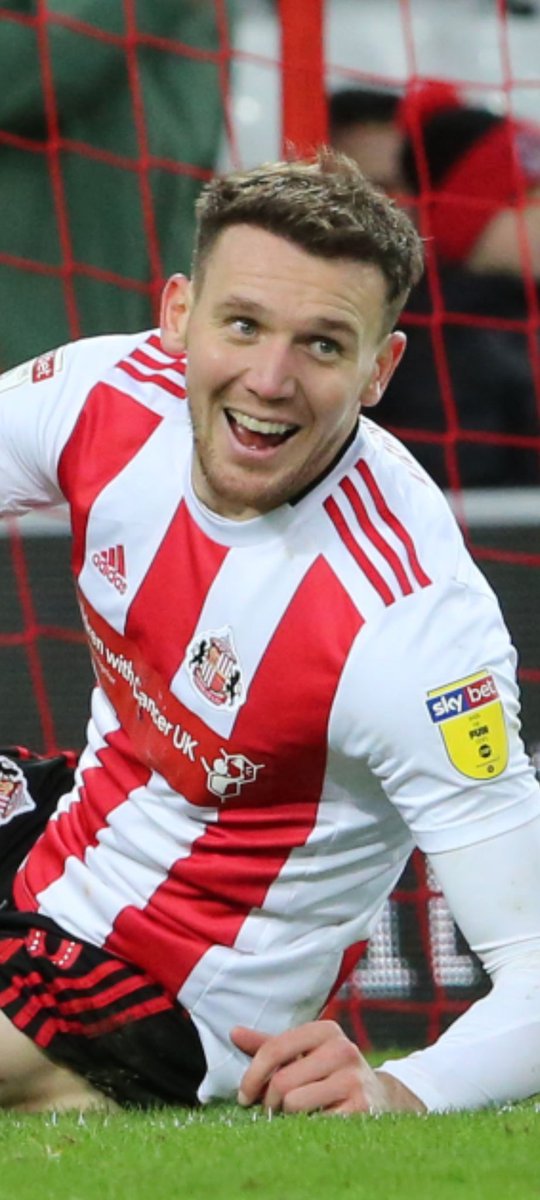 SAFCBlog
52 mins ago
RT @ShaunSAFCBLOG: …
Read More
SAFCBlog
52 mins ago
A DECENT STRIKER – WHO'S DELIGHTED TO HAVE SIGNED – SEEMS LIKE A TOP BLOKE ✅✅✅ …
Read More