Sunderland heading to the Play-offs – Portsmouth review
Bit flat but, Sunderland are heading to the play-offs. Not rocket science why we have come up short?!
19 draws.
Only scoring one goal a game will always lead to a lot games not being won.
Maja staying would have seen Sunderland up? Alternatively Grigg being fit and/or breaking sweat and giving a shit would have helped replace Josh?
We've probably got what we deserve out of the season thus far? Done OK – but not that good or that bad?
Still this is a big game – and these are the games you want to be involved in. Having recently drawn at the home of the NFL – it's a game that could go either way!
Having not played in the top tier since 1992 -Portsmouth are looking to recapture their glory years of surviving relegation occasionally. Read the match preview here safcblog.com/pompey-preview
Disappointment of A19 being shut is soon a distant memory when we visit some services near Durham on the A1. Park next to a van, sat at a dining table in the back of said van – sit a French couple, (not that clean looking) – who after chopping mushrooms and some type of pot-plant – proceed to eat it: whilst both still smoking a joint.
French people (smelly)
Automatic promotion- a bridge too far?
Onto Wonderland
"Use the footpath lads?"
Got our Sheffield United flag out to celebrate their promotion.
Guess it'll be 1-1 again?
Piss poor this. But…. 1 idiot out of 4'000 – word is he was outed by his own fans and treated with the distain he deserved
Sunderland v Portsmouth
Half time 1-1
Full time 1-1
Played ok , couple of great saves from veteran keeper Alan Knight. From afar Portsmouth seem a bit like us? Anything can happen, (can't be arsed to check but I think they've lost twice to Gillingham this season – which takes some doing?).
They were superb 2nd half at Wembley – but pretty average today. Every chance we may be meeting again this season? No idea what to put in the preview if this is the case? It might be an idea if we just go straight to a penalty shoot out if we meet at Spurs now disused ground? Save a bit of time?
Shit review I know and Sunderland heading to the play-offs. I was hoping to get some golf played and gardening done but www.safcblog.com will be there!
Onto Fleetwood on Tuesday safcblog.com/fleetwood-preview Matters not, but may as well win.
In Jack We Trust
SAFCBlog
22 mins ago
Genius as always …
Read More
SAFCBlog
6 hours ago
Later normal – extended edition though https://t.co/gNck37ZKGo…
Read More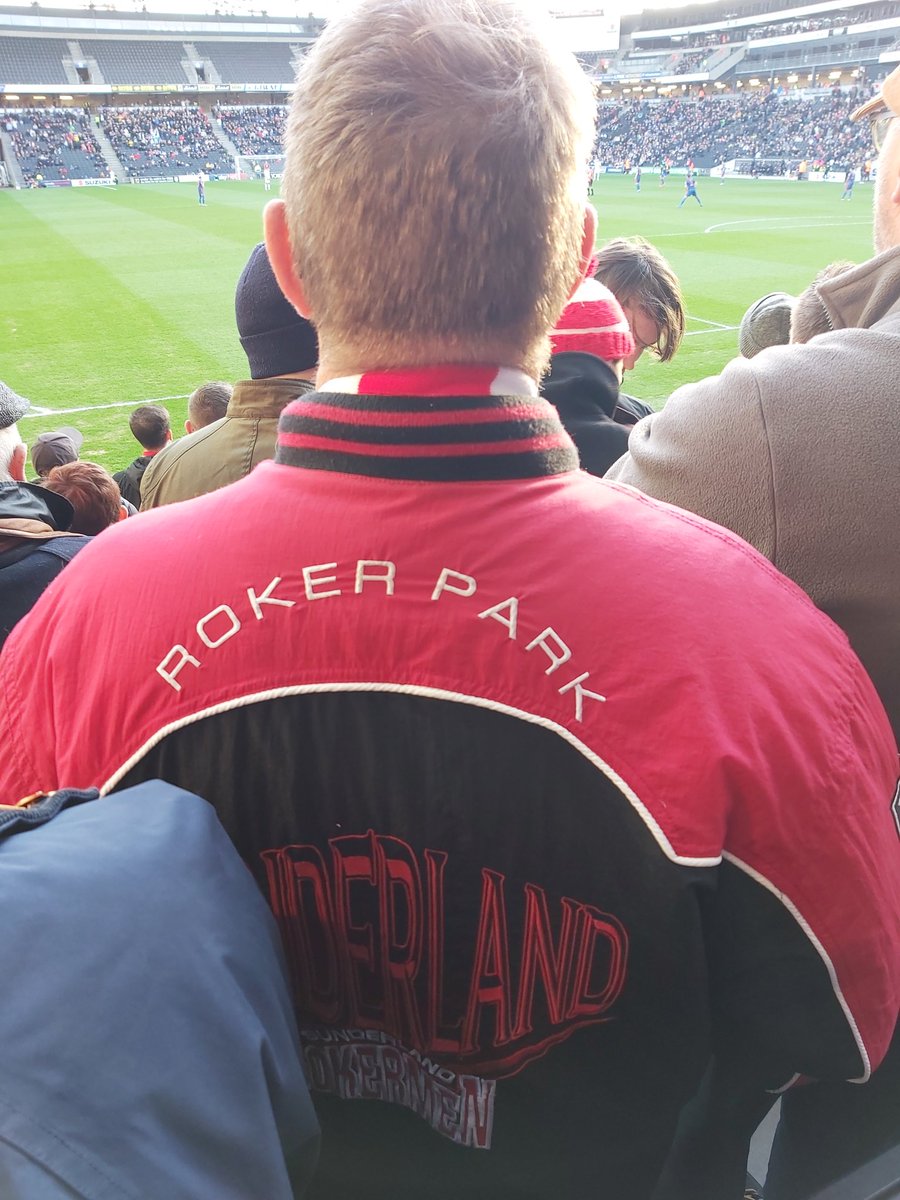 SAFCBlog
8 hours ago
Great day yesterday…. match report online this afternoon at https://t.co/p9E8pNPLFI…
Read More