Tranmere vs Sunderland AFC match preview
Being in League 1 is not a great deal of fun, the trip to Tranmere was one fixture I was really looking forward to, a decent club with decent fans. It's a shame it's not a Saturday – but we can't do anything about that, SAFC Blog will be part of another sell out away following on Wednesday for Tranmere vs Sunderland AFC.
I haven't been to Tranmere for ages, so looking forward to it. It feels like we've had an awful lot of games in the North West this season – although as we prepare for our 7th trip West of the season, we've yet to lose on the wrong side of the Pennines. 
What's Tranmere like?

Despite its proximity to Liverpool, Birkenhead is a nice area, there's a few decent pubs near the ground. There's also a Fanzone which allows away fans. Such options are not normally my bag – but the promise of real ales, craft ale & street food, sounds better than the norm? It's also run by the Tranmere Rovers Supporters Trust, so I'll be giving that a go.
As aforementioned Liverpool is only a few miles away, anyone who reads the blog regularly will know that my humble opinion is that Manchester is the best city in the world. 
Whilst a Jordan Henderson inspired Liverpool are champions elect, as a city Liverpool is generally considered to be in Manchester's shadow in terms of culture, fashion and music. That's not to say Liverpool hasn't spawned some decent bands – the most successful of these being the wonderful Echo and the Bunnymen and Orchestral Manoeuvres in the Dark. 
Tranmere is the hometown of the wonderful Half Man Half Biscuit and Entertainer Lily Savage, (a shitter version of Dame Edna Everidge). 
Many years ago weekend football was played at 3pm on a Saturday, there were 2 exceptions; Tranmere played Friday nights in order to pick up fans who would otherwise watch Everton or Liverpool, (makes perfect sense). 
The other anomaly was Bury FC who until the early 1990s had dispensation from the Football League to kick off at 3.15pm – the reason for this was that the Gigg Lane Social Club didn't shut til 3pm, (what a fantastic reason that is). 
It's over 20 years since we were at Tranmere in the league, on that occasion goals from Phillips and Summerbee secured a 2-0 win. We finished that season on 90 points and only made the play offs! Heartbreak was to follow at Wembley as we lost to Charlton on penalties…….
Will Sunderland win on Wednesday night?
Following our draw on Friday night, the game on Wednesday has the feel of a really big game for us, Tranmere arguably have bigger games either side of our meeting. They play Man Utd on Sunday and then have a huge game against Bolton next weekend.
Tranmere currently sit 3rd bottom of the league, on the basis that Bolton and Southend are pretty much down and Bury are no more, if they can climb a place they will be ok. 
Tranmere have enjoyed back to back promotions via the play offs, so from afar I'd guess that if they survive this season – they will be pretty happy?
Sunderland beat Tranmere 5 – 0 at the Stadium Of Light
The game at the SOL saw us win 5-0, even Will Grigg scored. We should win, but then we shouldn't have dropped 4 points against Bolton? It shouldn't class as an excuse, but the state of their pitch is not the best…..
Since playing poorly on Boxing Day, we have played well. Not surprisingly for a team towards the foot of the table, their league form is poor, (LDLDL). They did however beat a resurgent Watford the other night in a replay, having come from 3-0 down in the first game. 
As with most teams in this league, it looks like they are crying out for a goalscorer? They have only scored 22 goals in 25 games – I'm not involved in the professional game, with agents etc – but I'm more than happy to give Will Grigg a lift over on Wednesday night and leave him there – I'll even buy him a Greggs at the new services at Clitheroe.
SAFCBlog Tranmere vs Sunderland Prediction……..

Tranmere 1 Sunderland 3, then all roads lead to Portsmouth……..
 Almost a home game for Max Power….. over to musical genius and namesake John Power….."now you must believe me, you never lose your dreams"
https://youtu.be/s4mEsYi4tik
FTM
Tranmere vs Sunderland AFC

SAFCBlog
26 mins ago
JD signed an extension at Rangers …. LEGEND
Sunderland Legends Jermain Defoe https://t.co/q3B6bKWnVC…
Read More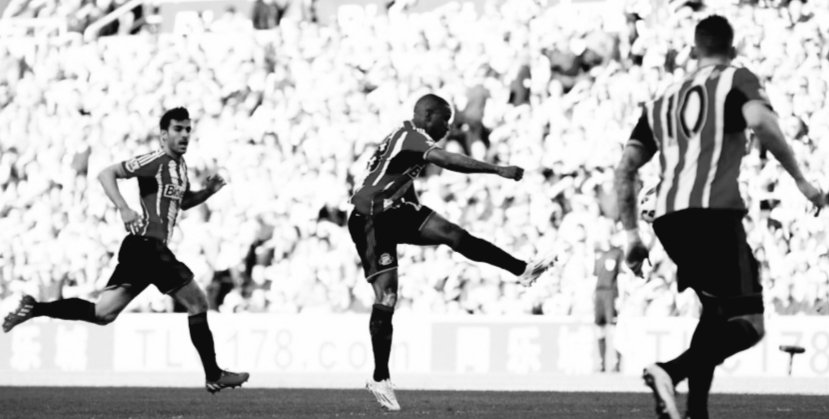 SAFCBlog
50 mins ago
OF COURSE WE ARE……….Are Sunderland going up? …
Read More



SAFCBlog
51 mins ago
AND END TO THE MISERY??????SAFC And years of abject misery …