SAFC Blog Unsocial Media Club #3 March
What a time to be alive? After the, (relative), success of January and February– welcome to the eagerly awaited March issue of the soon to be award winning, SAFCBlog Unsocial Media Club.
The MARCH to the Championship……
Whilst we are heading towards the business end of the season, March is a quiet month on the pitch. Coventry and Gillingham already done, assuming Southend will be called off; that leaves us with just tomorrow night at Bristol and the game at Blackpool to play this month.
SAFC and MARCH…….
March has been pretty miserable in recent years for SAFC – part of the plan for our 4 X Premiership survival acts was being shit in Feb & March, in order to facilitate coming good in April.
The last 3 seasons have been shite, with no month offering any joy?
SAFC at Wembley…….
It's no secret that Wembley is a nightmare for Sunderland….. in terms of somewhere you want to be, it's the equivalent of that bloke who went swimming at Barrymores, Rose West's Garden Party Guests,  Meghan popping to the Palace for a brew, the McCanns promoting the Algarve…. etc. I'm keen not to court controversy, basically – we never win at Wembley.
In recent years, we've had a few March trips there….
SAFC not at Wembley…….
It'll never appear in the history books, but the decision of Gus to play a reserve team in the quarter final at Hull City, (the first 11 weren't exactly world beaters?), will sadly go down as a pivotal moment in our recent history?
I couldn't give a shit about a semi final at Wembley, but…. Hull were beatable as were Sheff Utd in the Semi? Getting to an FA CUP Final happens at best every 25 years, and it was on a plate. We all make poor decisions, that day in March, Gus made the wrong decision.
Spring – much better than Autumn and Winter…….
I'll be honest, I hate our winters – wouldn't be so bad if it snowed? Sadly rain and low temperatures are shite…… the obvious answer is, depart to the sun for the winter? Sadly a 3rd tier football team piss on this particular portion of chips! Thankfully, the month of March offers some positivity. Whilst it's a gateway to the dreaded close season, it offers light nights and an upturn in the weather, we all need hobbies away from SAFC, and they are generally better when the sun is shining?
The Month of March…….
Bit of a barren month for celebrity birthdays? Glenn Close has a March birthday – she's as fit now as she was in the 80s. Whilst I'm still awaiting a reply, she may well be inducted as an SAFCBlog Ambassador, along with Anna Friel, Felicity Kendall, Miss Popov and Penelope Keith.
Twitter……….
Away from writing this shite, I'm sceptical re: the Internet. Following on from  Friends Reunited, (opportunity to have a 2nd crack at women who went to your school?), Facebook, (opportunity to show off and act like a dick?)……. in MARCH 2006, Twitter was launched. Whilst Twitter gave a worldwide platform  to fools who had previously written in green crayon……it's decent. 
Despite writing most days about SAFC, I can't be arsed to plug/push it – Twitter is mint, in that it enables one to connect with like minded – lots of good has come of it for me.
'March' of the Knights……..
Prior to the utter shite 'panel beating hardcore' that we enter the pitch to now courtesy of some southern knobber……we used to enter to the spine tingling, Dance of the Knights. Until this mornings extensive research for this post, I was under the misguided impression it was March of the Knights.
Sergei Setgeyevich Prokofiev
I can't imagine there's many folk reading this who are not familiar with Sergei Setgeyevich Prokofiev…..


SAFCBlog
18 mins ago
Bristol Rovers Vs Sunderland…… JUST WIN #safc #sunderland https://t.co/mwVk1Lfr5x…
Read More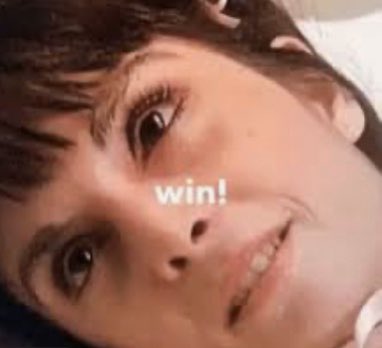 SAFCBlog
20 mins ago
RT @YfrontFanzine: Mental Health Awareness Event
The New Inn
Cliffe
7.30pm
Mental health effects so many people. Some people don't know……
Read More



SAFCBlog
2 hours ago
RT @ShaunSAFCBLOG: SAFCBlog Unsocial Media Club #3 March …