are Sunderland Going Up?
There can be little doubt, we are not exactly on the crest of a wave at present. An oft used phrase over recent years amongst my match companions has been The Jobs Fucked Sam…. well for me it's not quite that bad, there's still a good chance of Sunderland going up this season. 
Huge football clubs are always going to polarise opinions, (game of), and heighten emotions. There's plenty of chat about….
Fitness
Fitness… we don't look fit? That should be an easy fix though?
Quality
We have enough quality, apart from up front. My current opinion of Will Grigg is he's stealing a wage? It bothers me greatly, I've kept my frustrations in thus far – but it's only a matter of time before SAFCBlog is critical of him
Desire
Desire, or lack of really concerns me, but I've just not seen it recently. Hopefully a perceived lack of desire is actually a fear to play. Either way, this can be fixed?
Owners
Owners….. see previous posts: Charlie said all the right things at the talk in last Thursday….. although his lips were moving, so it could well be utter shite. Just sell it lads and fuck off.
Manager
Phil may or may not prove to be the right man? But calling for his head is, (in my opinion), nonsense and displays a complete lack of respect for a good man who has been in the game pretty much all of his adult life. 
Obviously it's a results business? Ultimately changing manager is something that's actually quite easy to do, but there's no point executing plan A, when there's no plan B? 
Changing gaffer again this season would be akin to, pissing in the sea, putting a plaster on a gaping wound etc? Let's get behind Phil and get promoted.
No game tomorrow, but before we know it, we will be seduced by the glamour tie that is Gillingham Away….see you there.
New SAFCBlog slogan!!
SAFCBlog loves a bit of music, and there's no doubt we need fixing? Panic not though, I've no intention of subjecting anyone to Coldplay or Leeds United Ambassador Jim'll Savile.
All manner of shite online recently, (yes I know), I'm delighted not to be touting a Youtube channel and getting pence from some shite company for every referral. Good luck to anyone pursuing a few quid – but not my bag.
The media team are busy working on a new SAFCBlog slogan…. final 3 are;
SAFCBlog – "For the few, not the many"
SAFCBlog – "keeping it real and really not arsed"
SAFCBlog – "no need to like or share,if anything keep it to yourself"
No need to vote or offer any suggestions or feedback.
I totally understand that people have choices, booing and singing for the gaffer to be sacked, is not for me, but I understand the reasons it happens. Not attending games is not for me either, but only because it's better than staying at home – but again I acknowledge and understand why some would make the choice to stay away?
So, blind optimism aside, what can one do?
GIVE UP?
https://youtu.be/dQw4w9WgXcQ
Great tune – but it's a NO from me
DO SOMETHING ELSE?
https://youtu.be/CnQ8N1KacJc
Understand the idea …but it's a NO from me
STAY POSITIVE? It's a YES from me….
https://youtu.be/JaYTNsS_m2w
So….SAFCBlog is taking a hard earned break for the week.See you in Kent! Keep the faith, FTM and get Busy Living…..
To answer the original question…. Are Sunderland going up??? Of course we are.
SAFCBlog
2 hours ago
Online tonight at MK DONS MATCH PREVIEW …. https://t.co/YMkhV4lZNM…
Read More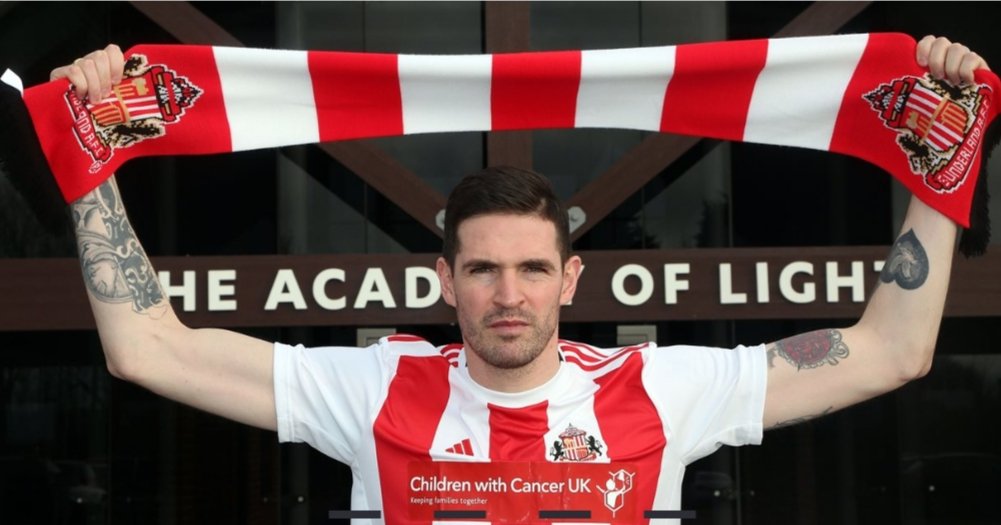 SAFCBlog
2 hours ago
RT @ShaunSAFCBLOG: A DECENT STRIKER – WHO'S DELIGHTED TO HAVE SIGNED – SEEMS LIKE A TOP BLOKE ✅✅✅ …
Read More
SAFCBlog
2 hours ago
RT @ShaunSAFCBLOG: 4 – 0…. 48 hours on …
Read More