Sunderland Legends John Byrne
Tough work this close season malarkey, still another few weeks til we're into the match previews/reviews. So thought I'd have a look at some SAFC players who have made an impact. 
First up in Sunderland Legends John Byrne. 
Whilst he only played 33 games for Sunderland- scoring in every round in the run to Wembley and simply oozing class, means he's fondly remembered on Wearside. It also provides a seamless link into my footballing life.
Great shirt, great hair
John Byrne made his name at York City
Despite hailing from the wrong side of the Pennines, John made his name at York City. 
We all know that football is absolutely brilliant and we all have our memories of our formative years watching the beautiful game. My love affair with watching live footie started in 1982/83, been to a few Leeds, Man U, Sheffield Weds games previously ~ but my first trip to Bootham Crescent was to see City beat Scunthorpe 2-1 on a Sunday, it was buzzing, a Denis Smith winner, (whatever happened to him?), and a front pairing of Walwyn and Byrne. All of a sudden, I was in love with live footie.
Proper footballs
The season after, Byrne was simply breathtaking, 28 goals, numerous assists, and a confidence and swagger that I've only seen in a handful of players in my lifetime.
City stormed the league, , 101 points, 96 goals, the first Div 4 game to feature on MOTD, (that didn't end so well!?). Stood on the pitch, watching the trophy being lifted, my dad advised me, "enjoy this, football won't always be like this…… wise, wise words"
Football ~ brilliant
Of the 5 men in the middle, 4 ended up at SAFC
The City team of 83/84 was fantastic, everyone played their part; but John Byrne was the spark, the poster boy, had magic in his boots – a perfect ode to 80's football.
JB also took lead vocals on the end of season 45…. "Ello Den, gotta new striker?" Referring to Keith Houchen, who ended up scoring a few big goals himself!
Soon after he was gone to QPR……
Hair 10/10…shirt 10/10
Better to have loved and lost, than to have never loved.
RIP – Big Keith Walwyn
John Byrne signs for Sunderland
1990…. I move to Sunderland, and start to fall in love again. Anyone who went to Roker Park would do well not to fall in love with the place and the experience…..
Beautiful.
John Byrne Sunderland Legend
Via QPR, Brighton and Le Havre, Byrne was signed by Denis Smith at Sunderland. His hair was if anything even better by now, he was the talisman in Sunderland's run to the FA CUP Final in 1992, scoring in every round.
We're off to Wembley – Sunderland Legends John Bryne
He only played 33 times for Sunderland, but he was pure class.
So…… is it ok to kind of have 2 clubs? I'm sure there will be loads of city fans who say, no way, (I understand that). It helps that the relationship between he clubs is good, SAFC fans were as supportive as any when the arse fell out of City in 2001. There's also numerous names linking the clubs, MacPhail, Marco, Smith, Busby, Sbragia, Procter, Crosby, Saxton etc etc. We both also have an absolute shithouse of the club along an A Road, that think they are massive and have a lot of bellends following them?
We also both like a weds night League Cup outing to Old Trafford….
Heart VS Head is a much used phrase in football….. sometimes, (in exceptional circumstances), it's possible to have Heart VS Heart?
Beautiful, but had to move on…..
Decent….. but crucially Sir Bob Player a masterstroke bringing the ground into the city centre.
Bootham Cresent York City, beautiful….sadly time to move on
"August 19/20 you say Jason?"
lets hope the JM masterplan of moving away from the city towards Malton works out?
Whilst it never got as far as being publicly announced, SAFC had agreed to play City in July 2019 as a curtain raiser to the new stadium. Maybe July 2020, if it's finished?
Part 2/10 online Saturday 20th July.
FTM
FUCK LEEDS
IN JACK WE TRUST.
SAFCBlog
1 hour ago
RT @christoph_21: Brilliant from @squires_david https://t.co/788d3Y4eWu…
Read More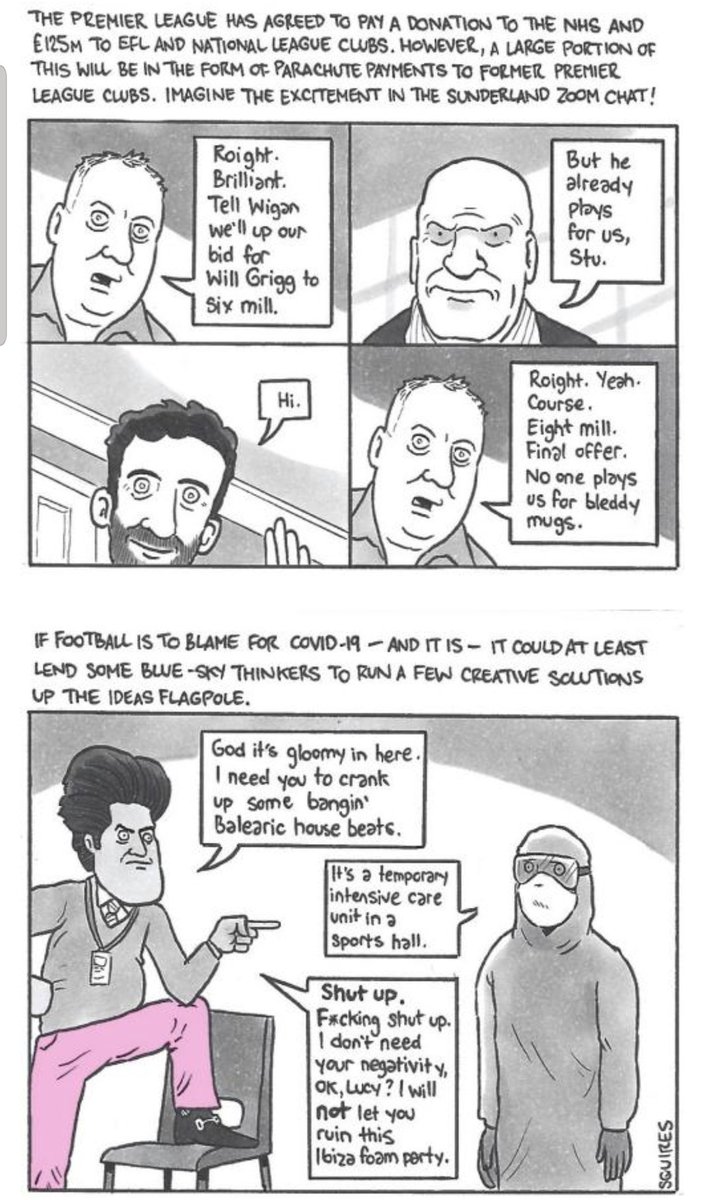 SAFCBlog
2 hours ago
@DUCKmagstoke @KellyCates Watching Sunderland vs Newcastle with Roy Keane — lovely FTM…
Read More
SAFCBlog
15 hours ago
Game of opinions – but 82 minutes watching this eclipses 5 hours on Netflix….. great work Ged …
Read More