Portsmouth 2 SAFC 0 – The Day after….
It was always going to be tough yesterday, it's hard to argue that Portsmouth didn't deserve to win the game over the course of the 90 minutes.
We've been on a great run since Christmas, so does yesterday represent a blip or a disaster?
SAFC Blog doesn't really do social media, I'm on Twitter  but only follow 6 people, Facebook and the other stuff is not my bag…… but even on my limited Twitter exposure, all manner of links to daft comments started popping up last night…… so we lost a game; what's the fallout?
What went wrong yesterday?
Whilst it's tempting to say, we lost… move on? Idiots like myself write about SAFC daily, so I may as well over analyse the situation…….
It's a game of fine margins…. for Luke's shot to hit the post then the keepers back and still not go in was bonkers.
We had 1 possible and 1 definite penalties waved away at 0-0 – I've acknowledged, (and accepted), the refs are shite in L1. Penalty claims obviously exasperate this as they are such game changers?
It looked like a game too far? We've had a lot of games with the same 11, (although to be fair Portsmouth have a schedule similar to the one that cost us last season?)
We were well beaten 2nd half…. but fine margins as ever – if we get a decision in the 1st half, it's a different game?
One last point on the referee….. mistakes happen, but to not stop the game when Lynch is out cold is a real concern – points, goals, league placing etc are irrelevant compared to player safety and wellbeing? 
What happens next week?

Yesterday is history, we've been playing well and we lost a game. SAFC Blog alludes to the mantra of never look back… sometimes it's hard not to? We lost at Shrewsbury to their 1 scuffed shot when we had numerous chances……..We had a goal wrongly disallowed vs Bolton…….At 0-1, (playing well), at Fleetwood – the clowns next to me were calling for Parky's dismissal…… we were absolutely dog awful 1st half at Tranmere……… and that's just a few moments off the top of my head.
Next week we play Ipswich and Rochdale at home, we will find a way to beat Rochdale. Ipswich will be tough? Will it bollocks, they are shite.
I'd predicted they would finish 14th this season. To be fair they avoided a relegation hangover and started well. This is credit to a good manager, as their squad is average at best. I've no gripe with Ipswich, but I think their L1 honeymoon, (if there is such a thing? – I'd rather go to pool party at Barrymores!), is over? Their crowds are dropping, SAFC Blog expects them to be a L1 club for 3-5 years, (game of opinions as always).
We can't expect to be 3-0 at half time every home game? But………. there's no reason not to give Ipswich a good hiding on Saturday.
I reckon Parky will mix it up a bit, he said post match we looked tired and Portsmouth had more intensity….. I can only imagine sitting next to that crazed lunatic Parkin on the bus/plane North? (Editors note; not officially confirmed, but word is Parkin travels in the luggage compartment of the bus / quarantine area of a plane)  
the SAFC Blog verdict……

No panic….. we 100% have the right manager, we have the best squad, we've had a good window, it's a much tighter league this season.
I write this because I want to, there's professional journalists out there who wrote the day after we didn't play Bury…………. that we had  slumped to our lowest ever league position, no mention that last time we fell to 12th in the 3rd tier, we then won the league. Clowns who earn a living from journalism suggested that Parkinson's time was up after 42 games – it's rightly a game of opinions……… but ….it's also a game of integrity, respect and fairness. Phil…… SAFCBlog has been right behind you from day 1 …… and in the words of Keegan, if we can prove them wrong..….. I would love it, love it 
So…….. no need to PANIC…..
https://youtu.be/wMykYSQaG_c

SAFCBlog
25 mins ago
@stevew_pfc You look good…. biggest hurdle will be 60+ games? It hampered us last season – you got a big squad?…
Read More



SAFCBlog
50 mins ago
Portsmouth 2 SAFC 0 – the day after…. https://t.co/4mHNCZS788…
Read More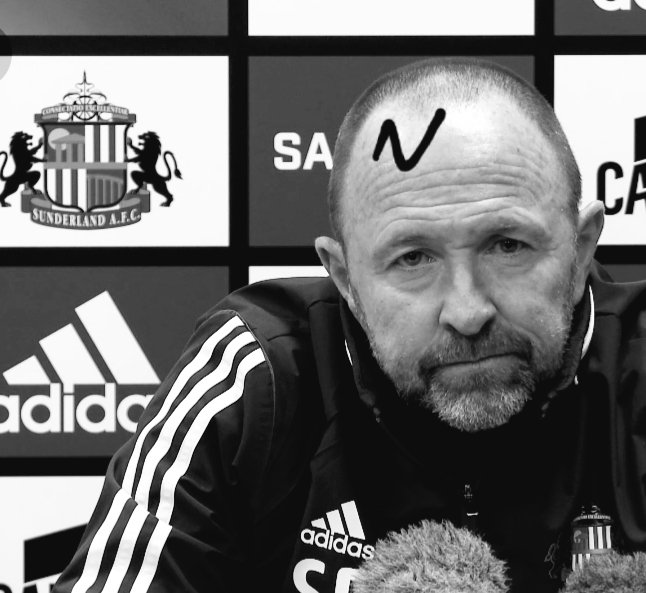 SAFCBlog
51 mins ago
NEW ARTICLE…..
Portsmouth 2 SAFC 0 – the day after…. …
FTM