Fleetwood 1 Sunderland 1
Sunday at Doncaster was brilliant, SAFCBlog had an early night last night on the basis that driving to Fleetwood to watch SAFC was far preferable to watching fireworks and spending time with people who go out once a year. 
It feels like we've headed west a disproportionate amount of times already this season, (Accrington X2, Bolton, Burnley, Rochdale). Whilst it's widely accepted that Lancashire is a shit version of Yorkshire; if it's a nice day it's a lovely drive – and today was a beautiful day…..
Sat Nav is pissed?
Stunning….
Full steam ahead to Fleetwood…..
No traffic, a coffee & sausage roll, (idiot with beard) and a sausage, cheese and bean melt with a coffee chaser, (myself), at a Greggs somewhere near Clitheroe and life is good – what better way to start the year?
Park up in Fleetwood and meet the locals…..,
"Rockin' all over league 1…… Good to see Rick Parfitt of Status Quo?"
The Black Cats arrive in good time…..
Quick chat with Parky just to confirm Grigg isn't in the starting 11
Couple of beers in the bar at the ground which is decent, beer in proper glasses, big TVs, loads of staff; I even broke my duck for the season and bought a Matchday programme, (rude not to at £1?).
Matchday programmes….. depressing? Happy New Year…….
Old Trafford this is not…..
A very League 1 photo??
Will Grigg warms up…….
No evidence that the amount of police has anything to do with his criminal lack of effort?
Fleetwood Town v Sunderland
FIRST HALF….
League 1 is shit, as a result the referees are shit – even taking this into account, the penalty given to them today was absolutely ridiculous.
Good players should never miss from 12 yards; and Ched Evans is a decent player…..
https://safcblog.com/wp-content/uploads/2020/01/IMG_4083.mp4
SECOND HALF….
We should have had 2 penalties, at least we got 1 of them…..
READY……….
STEADY…….
GOAL!!!!!
A draw was the least Sunderland deserved
There's been lots said about the ownership and management, it's no secret I don't like the owner and I do like the manager. Parkinson sorted McGeady out, admittedly Saturday is now a big game – but Doncaster and today both saw 100% effort & some real quality…. that'll do for me.
Forgetting opinions, preconceived opinions, morbid fascination, half empty thoughts. As always it's a game of opinions and for its worth, this is my humble opinion of today…..
Ridiculous decision for their penalty
We had the best of the 1st half – Maguire should have scored
We battered them 2nd half…… O'Nien missed a sitter, Wyke hit the post, Gooch and Denver ran them ragged.
Similar to Doncaster – the players left nothing on the pitch
Positive substitutions at the right time from PP
I can't handle Social Media at present – I watched and enjoyed the game – we were the better team and gave 100%
Fleetwood are no mugs? Barton is much maligned… but along with Lee Bowyer he was one of the fittest footballers I've ever seen – like Charlton, this was reflected in the Fleetwood team, they lack significant quality – but their tempo, intensity, desire and the amount of 2nd balls won is a credit to Barton's management.
One last point – and yes I will be writing to the FA and EFL…..time wasting is annoying, but if the referee doesn't tackle it – it will continue to happen? 
Ultimately teams only time waste when they've got something to defend? BUT – the ballboys today were categorically under instructions to not retrieve the ball / and to hold onto the ball? The idea of ballboys is to assist with play? NOT….. help the home team? Today was an absolute fucking blatant disgrace – SAFCBlog will advise as and when I get a reply from the powers that be.
Big game Saturday – loads of positives last 2 games though. Let's get right behind the lads from minute 1 on Saturday – we definitely owe Lincoln one?
Hugely positive couple of games…. it's definitely getting better ……
https://youtu.be/W53BopdhQlo
FTM
Lincoln preview online tomorrow – only 3 sleeps to the game
SAFCBlog
11 mins ago
@TheSecondTier My garden shed ……..
Read More
SAFCBlog
12 mins ago
RT @ShaunSAFCBLOG: NEW ARTICLE TONIGHT AT *CHARLIE AND THE PISS TAKE PARTY* #SAFC https://t.co/gL4TZs65uh…
Read More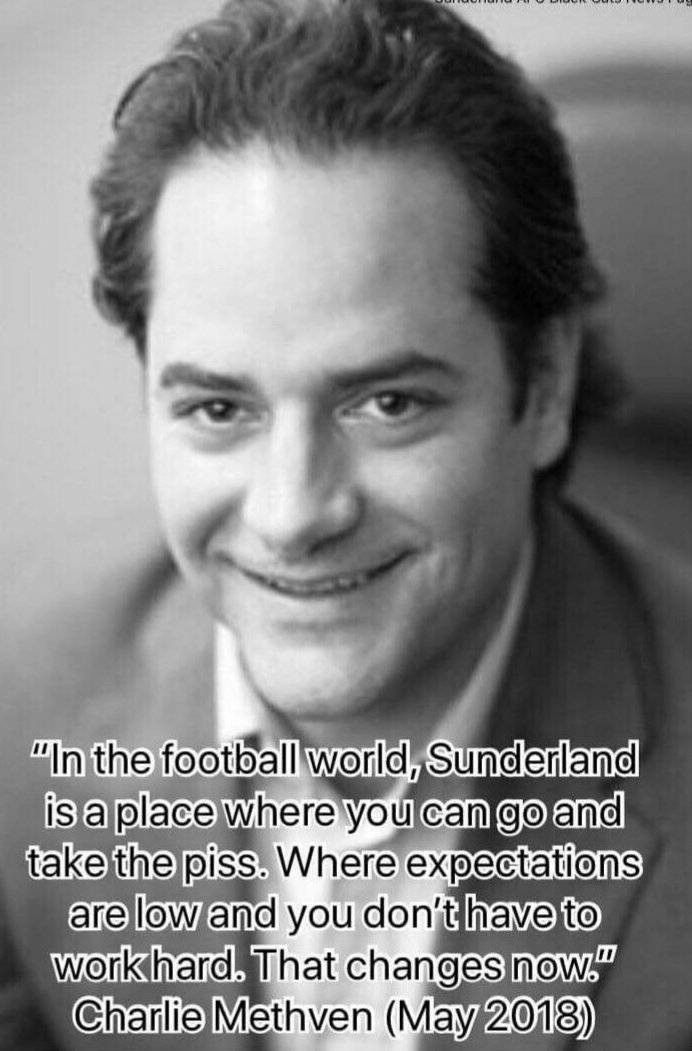 SAFCBlog
14 mins ago
RT @ShaunSAFCBLOG: The gilt that keeps on giving…… article on Charlie tonight at https://t.co/E2Iovx1EUR…
Read More